Out of Home Advertising is defined as any marketing distributed to audiences outside of their homes through billboards, signage, and other visual or experiential media. Around the world, there are millions of screens, walls and bus stops in addition to thousands of locations that use give brands a wide canvas to go wild with some of the most eye-catching and iconic campaigns in the history of marketing.
Outdoor advertising is sometimes overlooked by marketers looking for effective methods to engage with their audiences in a time when everyone is constantly online. This is a mistake, especially in light of the fact that some of the greatest consumers of out-of-home advertising are large internet corporations.
But don't be concerned about missing out. You'll be prepared to commence utilising outdoor advertising to its fullest extent with the aid of this helpful advice.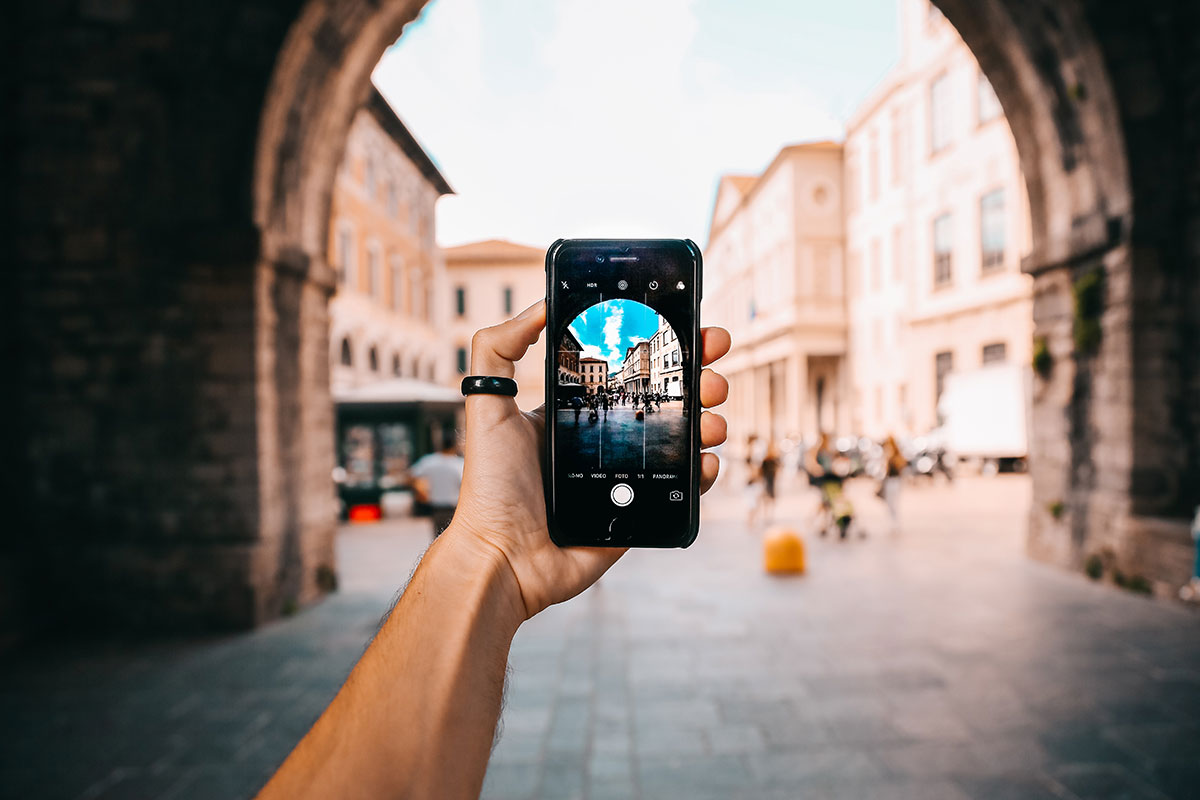 Why OOH and outdoor advertising are successful
A long-running billboard campaign called Shot on iPhone features the greatest images taken by amateur photographers utilising an iPhone as a camera. The fact that Apple, one of the largest computer businesses in the world, has notoriously used outdoor advertisements so frequently is because they are highly effective.
The data speaks for itself. In a Harris survey of US adults done in 2021, 41% of participants said they were paying more attention to OOH advertising than they had in the past; in cities, this percentage rose to 55%. More than 80% of respondents said they have seen out-of-home advertising while driving.
Even better, a large number of respondents said the advertisements had an effect on them. A little over 34% of city inhabitants claimed that "OOH influenced their purchase decision". About 33% of people claimed that OOH advertisements helped them discover a new brand.
Why? Outdoor advertisements are different from digital commercials, which we have been accustomed to ignoring because they have a detrimental influence on our internet experience. Instead, outdoor advertising is a characteristic of the environment that we live in and something that stands out to us as we go about our daily lives. Good outdoor advertisements pique curiosity in a way that online advertisements often don't because they have a visual appeal that makes them stand out from their surroundings.
The two biggest digital advertising platforms in the world, Google and Facebook, also heavily rely on outdoor advertising. That ought to indicate something.
Outdoor and out-of-home advertising formats
The vast variety seen in outdoor and OOH advertising is one of its most appealing features. There are a huge variety of chances to connect with audiences in the OOH area, from tiny posters to digital screens thrice the size of a standard football field.
Conventional Forms
The majority of conventional OOH formats have been in use for years. They entail static visuals left in one place for extended periods of time. They work well for disseminating messages meant for sizable audiences. The main categories of conventional formats are shown below.
Bulletins
Probably the first thing that comes to mind when you think about outdoor advertising is a bulletin. You'll normally locate bulletins outside of town at the side of the road, high in the air to attract the attention of any drivers passing by each day. These large-format faces are difficult to miss.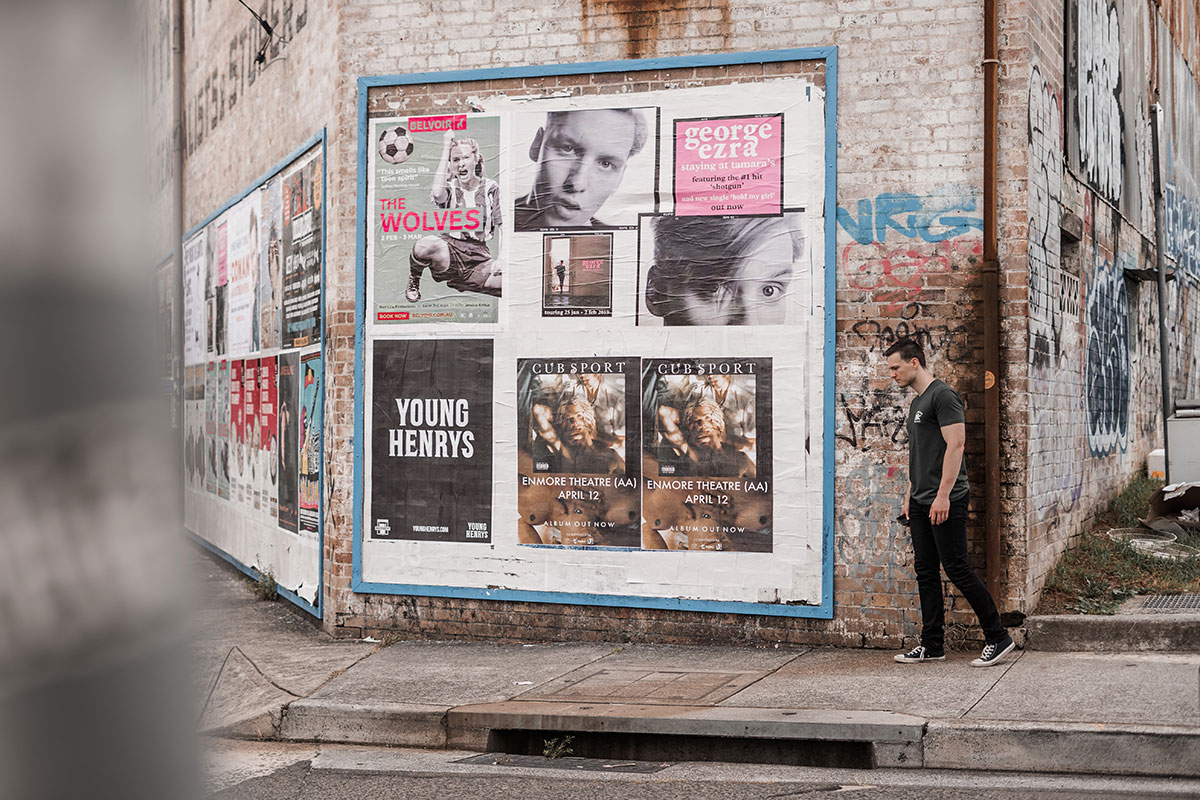 Posters
The posters you might have had in your room as a child are not exactly like these. This somewhat big format is generally positioned along streets inside metropolitan cities, at eye level for both automobiles and pedestrians.
Junior posters
A junior poster is often placed not too far above eye level and is tiny for a billboard. It's actually a play for the neighborhood's vehicular and foot traffic, and it costs less than the bigger formats.
Street furnishings
The phrase "street furniture" serves as a sort of a blanket description for various installations built alongside streets. This category can include streetside exhibits, benches, transit shelters, bike racks, electric car charging stations, and more.
Wallscape
A wallscape differs slightly from conventional outdoor advertising formats. These are frequently formed of a billboard that has been produced in an unusual size, shape, or arrangement, or they are painted onto the side of a building. The use of wallscapes, a particularly distinctive visual format, is normally reserved for major corporations seeking to create a lot of buzz.
Outdoor digital advertising and out-of-home media
Almost every format that is available in conventional media will also be available in digital form. Digital displays exist in many shapes and sizes, from little junior posters to massive spectaculars that virtually fill the entire outside wall of gigantic buildings. Beyond what is provided by conventional forms, this offers buyers a novel possibility.
The benefit of digital in OOH
There are a few benefits of digital outdoor and out-of-home advertising over conventional formats. The most obvious benefit is that a digital display has the ability to display lively, moving imagery that may grab attention in a way that a static image typically cannot. But there's also the fact that digital displays are typically controlled by a computer working in the background, which allows for some really unique campaign types.
Digital ads can be set up to respond to a variety of circumstances, including the time of day, the weather, sports scores, etc. This makes it simpler for brands to purchase space only when it is the ideal time to reach their audience; for example, an ice cream advertisement will be far more appealing during the summer than during the winter.
Digital, however, has more potential than that. If you add more technology to the display and the computer that controls it, you may create interactive campaigns that let passersby control the media that is shown on the screen. Alternately, you may create some incredibly captivating augmented reality experiences that are certain to wow your audience.
The fact that purchasing digital outdoor and out-of-home advertising campaigns is now simpler than ever is another significant benefit worth mentioning. Users may upload their material, choose their target market or preferred displays, and begin a campaign in just a few hours using tools like Broadsign Ads.
Outdoor programmatic advertising is now available and causing a stir.
Digital outdoor and out-of-home advertising is now available for programmatic buying, just like online digital advertising. This indicates that ad spots are automatically made available for purchase based on the buyer's preferences. This can be used to purchase ads based on ambient conditions, such as the aforementioned weather, sports scores, time of day, etc., or it can be used to target a specific audience demographic.
When it comes to programmatic outdoor advertising, there are several topics to cover. Check out our in-depth guide to programmed DOOH if you're interested in learning more about this subject.
Utilize data to accurately target your audience
In the world of OOH today, media planners and buyers prefer to purchase viewers rather than media space. As a result, precise audience information and measurement are more crucial than ever for campaign development and evaluation. And in a media environment that is becoming more cluttered, it is crucial to activate OOH screens at the appropriate time and location in order to reach your target audience. So what various data kinds enable marketers to create the most successful campaigns?
First, mobile data assists marketers in determining the locations where viewers are most likely to be during the day, enabling them to target locations with the largest concentrations of their target groups to maximise ad expenditure. With geofencing, information from cellphones, such as device IDs, languages, age, and gender, is gathered as users enter a specific location boundary, such as the area around a specific screen. As a result, programmatic platforms like Broadsign Ads are able to create audience profiles for various locations, providing advertisers with detailed information on the demographics of each screen.
In order to target consumers with ads that are relevant to their surroundings, marketers can also include first-party data into their OOH strategy. As we transition to a cookieless world, first-party data, or data controlled by the advertiser, will become more crucial. For instance, retailers frequently make significant investments in loyalty programmes that yield valuable information on their customer base. Using this information, OOH advertisements can be targeted at particular client segments throughout the retail trade area.
Many OOH screens now have cameras that record real-time data including impressions, dwell-time, gender, and age of people exposed to an advertisement thanks to audience measurement services like Quividi. In order to precisely estimate impressions, location data, and audience insights, the OOH business frequently uses independent research companies like Nielsen and GeoPath. With the use of this data, advertisers may gain a deeper understanding of ad interaction and conduct more precise campaign analysis.
Utilize OOH advertising to avoid the cookie's demise.
The warnings concerning the cookie's demise have been going off for a time. Although Google and other providers of digital advertising solutions have asserted that online advertisements would feature new targeting capabilities, there are still uncertainties on how simple targeting and measurement will be in a few years.
However, DOOH targeting and reporting have never depended on knowing the audience at the individual level. Instead, a market has developed around spotting trends in demographics, enabling advertisers to reach their target audience without needing to collect intrusive information about them.
Building a solid outdoor advertising plan now will enable you to not only reach your target audience through a potent new channel, but also to gain a head start on developing a targeting strategy based on anonymous, group-level data that will be useful to you in a cookie-less world.
How to design a successful outdoor marketing campaign
Despite being convinced of the benefits of outdoor advertising, do you lack the knowledge necessary to design an effective campaign? We have your back!
In order to determine the aspects that are definitely necessary to producing successful OOH advertising, we chatted with Keith Nilsen, the founder of the innovative digital-out-of-home content production business Voodooh.
The following ideas, which Keith himself provided, serve as the perfect starting point for optimising the impact of advertisements that are run outside of the home.
Like what you are reading? Try these related stories...
1. Simple style
Great design in OOH is consistently elegantly straightforward and minimalistic.
"Before you leave the house, look in the mirror and take one thing off!" is some great advice from Coco Chanel that most beautifully sums up the essential principle of simplicity in design. Since then, the Chanel brand has constantly led the way in advertising by using simple, subtle, and completely uncomplicated OOH design.
2. Brief but effective copy
Aim to keep the design to 5 words or less whenever possible.
Nearly all of the most recent Cannes Lions Outdoor Winners are proof of the effectiveness of this idea; global juggernauts like Twitter, Nike, McDonald's, and Apple all pared down their OOH creative to its bare minimum. The sample from the Twitter campaign that is provided below is still as powerful and startling as it was in 2017.
3. Vibrant hues and stark contrast
To identify between important aspects in the work, use colour.
Be brave! Because using colour subtly won't have the impact you need to grab the attention of the audience you're attempting to reach when they're on the run. As brilliantly demonstrated in this McDonald's "Lights On" campaign, colour is used to highlight the important regions, components, and nuances that will reinforce the message.
4. Engage your audience.
Never undervalue the thrill of a clever discovery!
We frequently forget that people prefer to be amused, and in outdoor settings, that is readily accomplished by leaving room for the audience to think independently and appreciate the finer points of a creative. There are many amazing examples, but this most recent one from the UK for the home improvement company B&Q is very exceptional. Without using a single word, B&Q effectively communicates the value it is offering, and each campaign execution provides the viewer with modest visual pleasures.
5. Increase impact data.
Consider what data might improve the advertising concept while employing Digital OOH.
A variety of creative opportunities have been made possible by the connection of DOOH, allowing various data to be incorporated into the outdoor execution. The wonderful British Airways "Magic of Flying" campaign, which showed a toddler reacting in real-time to passing BA flights, remains the most intricate and creative in my opinion. While adhering to all the aforementioned design principles, this campaign went on to win numerous Grand Prix and Gold prizes at Cannes, D&AD, Clio, Creative Circle, and many other places!
Of all, less is still more, whether you're using data to create a powerful classic print poster or a tremendously difficult dynamic design for digital. The fundamental design ideas that made outdoor advertising effective in the past still apply now. The advertisers who follow them will do best in the out-of-home market since they are just as relevant today, if not more so.