Traditional and digital advertising aren't always the rival forces that many marketers portray them as. Although there is a widespread sentiment of "Out with the old, in with the new," the two occasionally converge. Particularly in digital outdoor advertising, this occurs. Although it may sound complicated, this incredibly powerful media may be used almost anywhere with a lot of traffic (whether foot or vehicle). Let's look at the benefits of digital billboards and how much it would cost to build one. Although it's an investment, it's worthwhile.
Why You Should Pay Attention to Digital Outdoor Advertising
Digital marketing is so difficult and competitive because it's difficult to hold someone's attention long enough for them to buy something or get in touch with you. LED technology has made it possible for advertisers to add vibrant colors and animation to digital outdoor displays. Numerous statistics and research demonstrate that, in terms of engagement, outdoor digital signage far outperforms other forms of advertising (including internet). Some of the highlights from various sources are as follows:
Of the 70% of people who remember viewing a digital advertisement in the previous month, 47% particularly recall the advertisement.
Compared to traditional billboard advertising, drivers spend a lot more time gazing at digital billboards.
When exposed to an advertisement on digital signs, 55% of viewers can remember the precise message displayed.
Given the aforementioned tendencies, it is not surprising that between now and 2020, digital signage is predicted to rise by around 9 percent yearly.
Although digital billboard advertising (also known as DOOH) is growing in popularity, is it more economical? Is it worth the expense and how does it compare to more conventional outdoor advertising?
Experts have been praising DOOH as the future of outdoor advertising for a while now. The business has actually experienced significant expansion over the past ten years, and new technological advancements such as DOOH are expected to change the way outdoor advertising looks in the next years.
How Much? The real digital billboard costs
What impact will digital out-of-home have on marketing expenses as it becomes more prevalent? Is it more or less expensive to place an ad on a digital billboard?
Well, the fact that producing LED screens is now substantially less expensive than it was in earlier years is one of the reasons DOOH is expected to grow so quickly in the upcoming years. The price to install a digital screen might range from $5,300 to $180,000 depending on its size. As a result, many cities are getting more digital screens from OOH media owners.
Advertisers looking to hire a digital billboard may not find the DOOH installation expenses to be particularly significant. However, rental costs are become more reasonable as these digital billboards grow more widespread.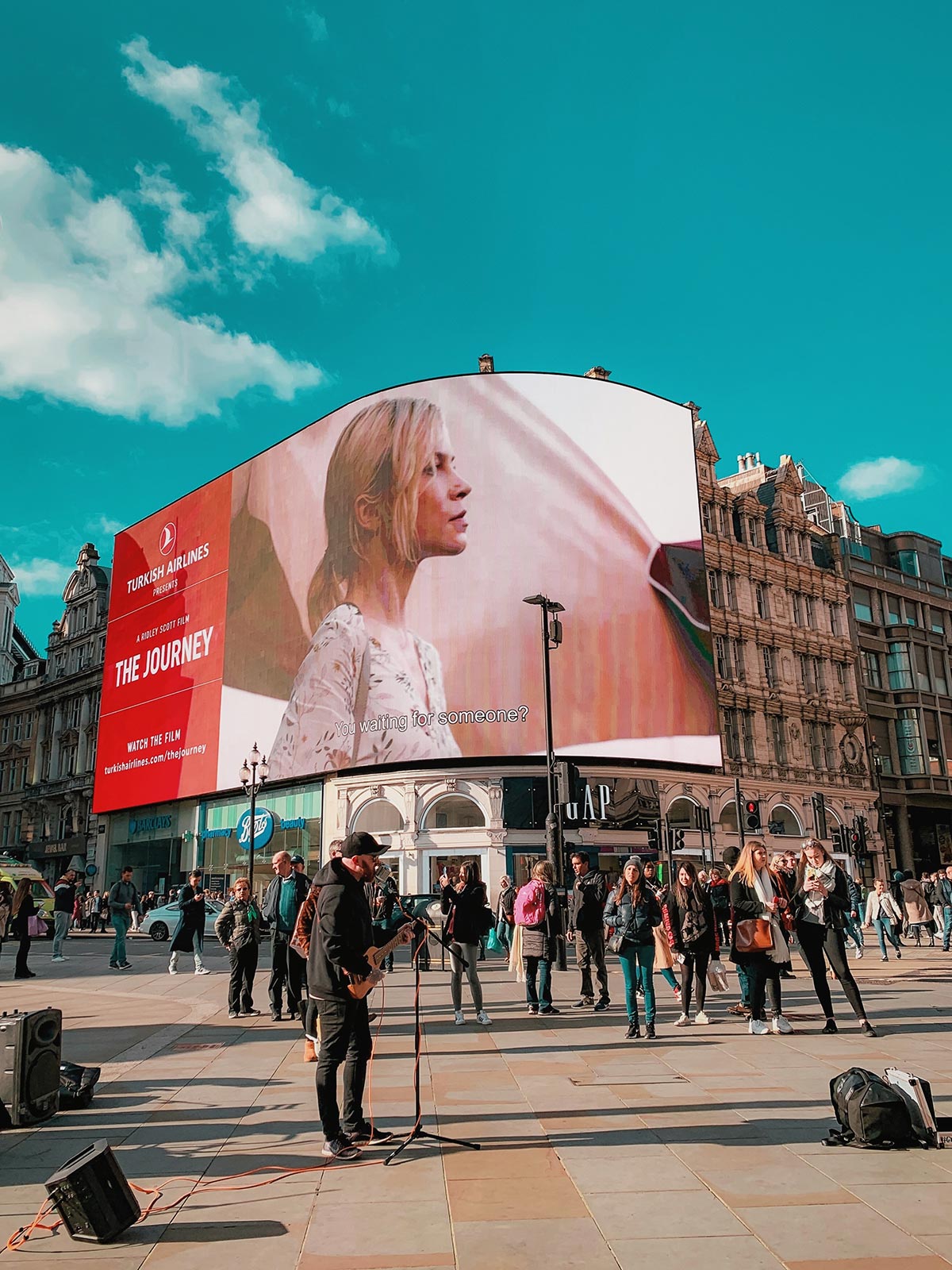 Depending on exposure and campaign length, the price to display your advertisement on a digital sign might differ significantly from one market to the next and from one sign to another. Some digital billboard advertisements cost between $1,000 and $6,000 for a four-week run. Every 8 seconds, a new ad is displayed. On the other hand, standing digital billboards can range in price from $800 to $7,000 for a four-week period, depending on location. Prices are negotiable, just like with other outdoor advertisement. Rely on a company that has a history of working with the main companies that offer out-of-home advertising.
A 2′ by 8′ DOOH display with a 16mm pixel pitch typically costs $4400 per face including parts and shipping. A 4′ by 8′ DOOH with a 16mm pixel pitch typically costs $7800 per face including parts and shipping. A 40′ by 90′ DOOH with a 10.66mm pixel pitch typically costs $8600 per face including parts and shipping. The most expensive is a DOOH that is 14 feet by 48 feet with a 16 millimeter pixel pitch, which costs roughly $154,000 per face including parts and shipping.
The cost of a billboard can vary depending on a number of factors, such as its size, location, and duration of the advertisement. In general, billboard advertising can cost anywhere from a few hundred dollars per month to several thousand dollars per month. It's best to contact a local advertising company or billboard provider for specific pricing information.
Like what you are reading? Try these related stories...
Advertising on Digital Billboards can Reduce Your Ad Spend
Advertising on a digital billboard can often be more economical. No printing is necessary, hence production costs are lower. Savings of $225 to $300 per billboard are significant (based on printing costs for a 48-sheet billboard). Digital billboards can be a more expensive option compared to traditional billboards, but they offer the ability to easily change the advertisement on display and often have a more eye-catching and engaging appearance.
Additionally, there is more flexibility with digital billboards in terms of the duration and scheduling of a campaign. Digital billboards do not operate in 2-week blocks like traditional outdoor advertising does. Because digital out-of-home production and placement timetables are far more flexible, a digital advertisement can start and conclude on any day you choose.
Therefore, you only pay for the weeks, days, or hours during which your campaign truly generates results. For instance, promoting a bar on a Friday when people are leaving work is probably more successful than doing it on a Monday. Your needs as an advertiser or business owner are catered to via digital billboard advertising.